ATC Cabinet
When replacing your traffic light control cabinets, opt for the SOLUTION that complies to the latest standard in the industry.
Benefits of the ATC Cabinet:
Modular design for easy maintenance
Up to 120 output & 32 input channels
Flasher monitoring to prevent dark approach
Includes additional accessory connection inputs
Voltage and current monitoring for efficient lamp fail detection
True LED compatibility
Description
Available in pad or pole mount configuration – The highly compact size of every modules allows to install them in a single standard rack, therefore enabling the design of a single door cabinet. Thus, this ATC cabinet could either be installed on a concreate base or directly fixed against a pole.
Integrated service entrance – This feature lets you save on the cost of buying and installing the separate service entrance cabinet generally required for installation. It also enables the use of additional breakers to connect other nearby permanent or temporary equipment.
Smaller size – The cabinet includes 16 load switches within a more compact size than the industry standard. This allows for more functionalities at traffic intersections without taking up more space.
Dimensions:
Height: 68 in
Width: 25 in
Depth: 17 in
Other sizes available upon request.
TECHNICAL CHARACTERISTICS
Specially designed for next-generation LED intersections and capable of driving ultra-low current LED signals
Additional flasher programming blocs for Wig-Wag channel selection
Contemporary lighting
Additional rails and shelf for accessories
Support for laptop shelf (shelf sold separately)
Manual control access door (for police officers)
Surge protected field inputs and outputs
Painted 3.2 mm (1/8 in.) aluminum cabinet (black, aluminum finish, traffic grey or custom colour) – specify colour (RAL) when ordering
CONTENTS AND ACCESSORIES
NEMA 3R enclosure
Controller unit (CU)
Cabinet monitor unit (CMU)
CMU auxiliary display unit (ADU)
8 dual channel load switches (HDSP)
1 Dual channel flasher unit (HDFU)
Plug-in card mounted cabinet power supply
8 DPDT flash transfer relays (HDFTR)
Field input and output surge protectors
Additional ITS devices power panel
Ventilation and heater systems
All other necessary ATC cabinet modules and sub-assemblies
PROTECTION
Electrical protection: Compliant with ATC and CSA standards
Mechanical protection: 3-point Corbin type door lock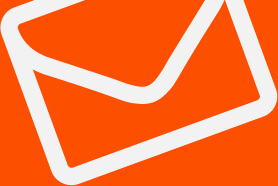 Stay
tuned!
Get information on our latest innovations, coming events and industry news