Reserved Bus/Taxi Lane Sign – LS3648-P250-BUS
Lit panel specially designed for road use. These panels have been conceived, designed and built to be reliable and easy to install. Using very high-quality components such as LEDs specially designed for road traffic, they offer the highest visual rendering on the market (no flickering).
Description
Modular components make it possible to create panels that meet your needs and specifications.
Main characteristics
Possibility of displaying up to 6 messages on each panel
One power supply module per message
Energy consumption reduced by 90% compared to conventional fiber optic panels
Tool-less replacement of the removable access door and all main parts for easy upgrading and maintenance
Possibility of reusing the enclosure and wiring and replacing only the front panel (LED) to reduce costs
100% compatible with traffic signal conflict monitors
Front lens measuring 4.8 mm (3/16 in.) in thickness and UV resistant for longer LED life
Automatic dimming based on ambient light conditions for longer LED life
10-position 1 mA calibration switch reducing LED degradation
Most parts interchangeable among STI-Tassimco's LED panels
Remote display monitoring circuit with transmission of alarm signals
No electromechanical parts (relays, transformers, etc.) for increased reliability
Visor measuring 300 mm (12 in.) in depth for improved visibility in direct sunlight
Possibility of connecting a SPC-22 GPS monitoring module directly in the panel
Technical characteristics
Waterproof aluminum enclosure that meets NEMA requirements for type 4 enclosures
Compliance with Institute of Transportation Engineers (ITE) requirements applying to LED road signs
Exterior dimensions: 710 x 710 mm (28 x 28 in.) for 600 mm (24 in.) messages and 710 x 965 mm (28 x 38 in.) for 750 mm (30 in.) messages
Depth: 400 mm (8 in.)
Supply voltage: 117 VAC/60 Hz
Maximum power: 30 W
LEDs of stable brightness and chromaticity between 90 and 135 VAC and between -30 and +40°C
Power supply module pluggable in a standard bay that can be mounted in the panel directly or in a control cabinet (for easier access)
Power supply module capacity: 25 W with LED indicators (lit – dimmed – alarm)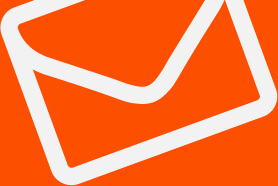 Stay
tuned!
Get information on our latest innovations, coming events and industry news