Intersect™
The first open platform designed for traffic control cabinets and intelligent transportation systems
Intersect offers a all new range of possibilities
collect demographic data on roads and infrastructures usage

install city-wide functionalities in minutes no additional intersection hardware

leverage traffic control cabinets to offer new functionalities

remote installation and monitoring of smart city applications

reduced installation and maintenance costs

simplified integration of multiple sensors (radars, loops, serial devices, etc.)

creates communication links between intersections

smallest platform on the market for traffic control cabinets

fits in a 1-1/8 in. X 8 in. X 4-1/2 in. package
Description
With its integrated approach and multiple sensors and communication links, Intersect™ is the tool of choice to create and implement your Smart City concept. It literally allows developpers to enter the traffic control cabinet in a safe way to enable quick deployment of city-wide systems in a safe and efficient way.
Designed with openness in mind, Intersect™ allows developers from any background to create their own application, while the platform remains secure and compliant to traffic control cabinet standards.
Being it to create large scale systems or to build simple applications, Intersect™ has the sensors, the tools and the form factor to help you get the most out of your traffic control infrastructures and help you create the city of the future.
Features:
NEMA TS2 type 1 detector-rack card
Linux-based
4 x Universal voltage 10VDC to 120VAC digital inputs
4 x Universal voltage 10VDC to 120VAC digital outputs
10/100 Mbps CATS Ethernet port
Bluetooth 2.X & LE (smart) 2.X
WiFi
GPS
Cellular
DSRC
3 x Serial (2 x RS232 and 1 x RS485)
Characteristics:
Power: 24VDC or 120VAC, 25W
Processor: ARM Cortex
Operating system: Linux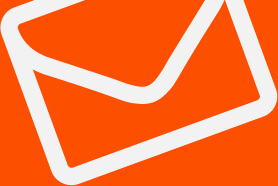 Stay
tuned!
Get information on our latest innovations, coming events and industry news