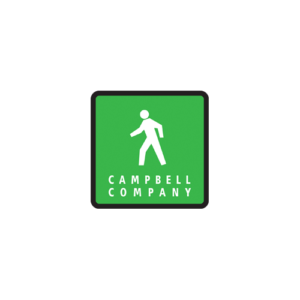 Campbell Wave Pedestrian Station
Guardian pedestrian system is available in touch-free options, increasing pedestrian safety by placing a call with the wave of a hand.
Description
Guardian is an independent 4-Wire Accessible Pedestrian Signal. A four-conductor cable connects the Signal Power Interface (SPI) in the pedestrian signal head to the Guardian station. The housing is machined from a solid billet of 6061 T6 AL and is vandal resistant. The push button is ADA compliant and is designed to withstand extreme conditions. The Guardian provides information and audible indications required by the MUTCD and TAC making the intersection accessible for all pedestrians. Bump and Wave options allow pedestrians a non-contact actuation solution. Guardian Wave™ is equipped with a non-contact actuation sensor. Pedestrians place a call by waving a hand in front of the Wave Icon near the physical actuator. No exclusivity or proprietary apps, the solution in available to 100% of all pedestrians. Guardian Bluetooth ® Bump™ add-on option utilizes the Bluetooth module for noncontact actuation functionality. The Bump allows a pedestrian to make a call by placing their NFC enabled smart phone near the Guardian Bluetooth module. Bump™ utilizes the PedCross app which is an agency controlled supplement.
Key Features
PedConnex™ and PedConnex™ Bluetooth are downloadable software applications for USB and Bluetooth® interface allowing configuration and customization. (Windows, Android, iOS)

Quiet Signal Technology™ includes firmware settings for time of day, day of week functionality, and port baffles that provide sound directionality where and when you want it.

Out of the box and on to the pole, pre-programmed and customized for true plug and play installation at the intersection

Configuration profiles can be saved and downloaded for quick button set-up and recovery in knockdown situations

Custom audio files with specific volume settings and time stamps for residential, industrial, and downtown corridors can be configured and saved for future deployments

Fail safe default reverts to standard push button operation in flash

Guardian provides intersection phase sound synchronization

A variety of display sizes and legends with security hardware provide a customized, secured pedestrian station.

Low power consumption allows Guardian to work properly with RRFBs and Solar Mid-Block crossings

Hardware options allow Guardian to be extended and re-oriented to make difficult installations meet MUTCD, AASHTO, and TAC guidelines.
Operating Specifications
Operating Temperature Range: -34°C to +74°C -30 °F to +165°F
Operating Force: 3.0 Maximum
MTFB: 1,200,000 hrs. (136 years)
Switch Operating Life: Greater than 100 Million Operations
Maximum Volume: 100 dB @ 1 meter
Design Compliance
Functionality: MUTCD 2009 – 4 E
Temperature and humidity: NEMA TS2
Transient Voltage Protection: NEMA TS2
Transient Suppression: IEC 610000-4-4, IEC 61000-4-5
Electronic Noise: FCC Title 47, Part 15 Class B
Mechanical Shock and Vibration: NEMA TS2
Guardian PBS enclosure: NEMA 250 – Type 4X
Electrical Reliability: NEMA TS4
Bluetooth® Specification: Bluetooth® SIG member
All certifications performed by certified independent testing laboratories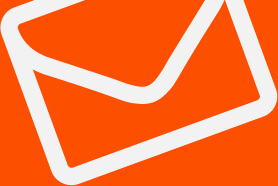 Stay
tuned!
Get information on our latest innovations, coming events and industry news