Educational / Preventive Radar – I-SAFE 2
I-SAFE 2 combines speed display with text or picture messages.
It associates a "numbers" matrix with two fully customizable lines of text: texts and/or pictograms, it's up to you!
With its integrated radar and removable battery, it is mobile and easy to operate.  It can also be equipped with a solar power supply kit or connected to public lighting.
Description
Operation and Strengths
Tricolour numbers: green, orange, red according to the speed of the road user
Successive display of three messages (two lines of text or pictograms), simultaneously at the speed
Three power supply options
Anti-record function
Complete basic kit including fixing material
Calendar function
Pre-programmed speed regimes
Personalisation of settings via USB key or Bluetooth (option)
User-friendly software for managing measurement data
Use Cases 
Speed prevention in the vicinity of schools
Alert on road construction site
Securing of conurbation entrances
Speed reduction as we approach areas with low use
Accident prevention on industrial site
Displayed speeds: From 5 to 199 km/h
Detectable speeds: From 5 to 250 km/h
Numbers size: 345 x 520 mm (H x L)
Text matrix size: 160 x 520 mm (H x L) / 832 leds

 

Unit size: 775 x 665 x 140 mm (H x L x P)
Weight: 11.4 kg (without battery)
Protection level: IP65
Mount: Hooks on the back of the unit + mast support

 

Operating Temperature: From -35°C to + 65°C
Power supply: 12 V DC by recharcheable battery or 12V/24 Ah or 220 V (grid or street lighting) or solar kit

 

Consumption: 0,2 VA

 

Battery life: Depends on power supply
Frequency: K band : 24,125 GHz
Transmitting power: < 5mW
Communication interface: USB (options: Bluetooth or GPRS)

 

Memory size: 540,000 mesures

 

Software:

 

Operating system: Windows XP or later, minimum 256 MB RAM

 

Disk space: 50 Mo

 

Detection distance:

Car: 120m

 

Truck: 150-200m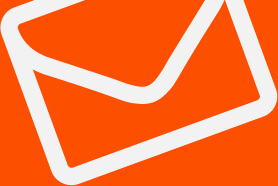 Stay
tuned!
Get information on our latest innovations, coming events and industry news